Sponsors & Partners
Coca-Cola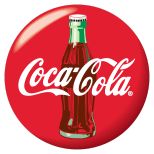 Asheville Mall is proud to have Coca-Cola as a sponsor. Coca-Cola is the world's leading manufacturer, marketer, and distributor of nonalcoholic beverage concentrates and syrups, used to produce nearly 400 beverage brands. Coca-Cola's corporate headquarters are in Atlanta, with local operations in over 200 countries around the world.
CarePartners
Official Mall Walker Sponsor
For more information, please visit http://www.carepartners.org/patients_support.html
CarePartners provides comprehensive rehabilitation, home health, adult care and hospice services for patients throughout Western North Carolina.