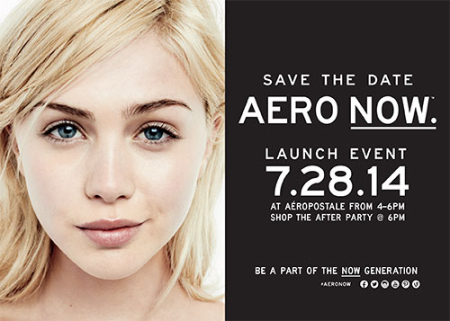 Receive an exclusive look of the new Back to School Collection. To get on the guest list, text "Now" to AERO87 (237687). Be a part of the Now Generation.
Beverages, photo ops, prizes, giveaways and much more will be available during the private event. Also, receive a 30% off invite offer.
Aeropostale will be closed on July 28th until the event time - 4 to 6 P.M. At that time, shoppers who are on the guest list may enter the exclusive event.  The event is private so make sure to join the guest list by texting the number above. Stores will be open to the public at 6 P.M.